BEng FinTech Year 2 student YAU Hui Ching was selected as one of the 25 recipients of ITS2021 which is a very prestigious scholarship open for application for 6 universities in HK.
Innovation and Technology Scholarship
Since its establishment in 2011, the scholarship has been nurturing young talents in the innovation and technology industry. It offers 25 local undergraduates in science, engineering and health disciplines each a scholarship up to $150,000 every year for a series of elite training opportunities through overseas/ Mainland attachment programmes, mentorship schemes, local internships and service projects.
Speech from YAU Hui Ching
First of all, I am beyond grateful to be chosen as an awardee for the Innovation and Technology Scholarship. Throughout the interview process, I was able to meet students from all types of disciplines that are also working hard and striving towards the future of innovations. They are extremely talented and skillful; I would like to give a big shout-out to them as they are all great individuals in medical, technical and financial fields.
CUHK's FinTech course has undoubtedly played a major role in sculpting the person I am today. Not only does it provide an integration of finance, programming and law, there are also FinTech related courses for students to explore and seek which expertise are they more inclined to. Moreover, there are project-related courses for students to decide what problems and solutions regarding FinTech would they hope to look into. Throughout one FinTech project, I realised that I am interested in DeFI and SaaS, hence I might pursue related careers in the future.
Without doubt, FinTech is a rising industry in Hong Kong. We can see advertisements everyday for the 8 virtual banks in that got their licenses in 2019. Along with the pandemic, technology is bringing much more convenience and efficiency in our daily lives. Students are also given the opportunity to explore FinTech through funding and competitions by major organisations and schools. That being said, I am holding an optimistic view towards the tomorrow of FinTech and what it holds.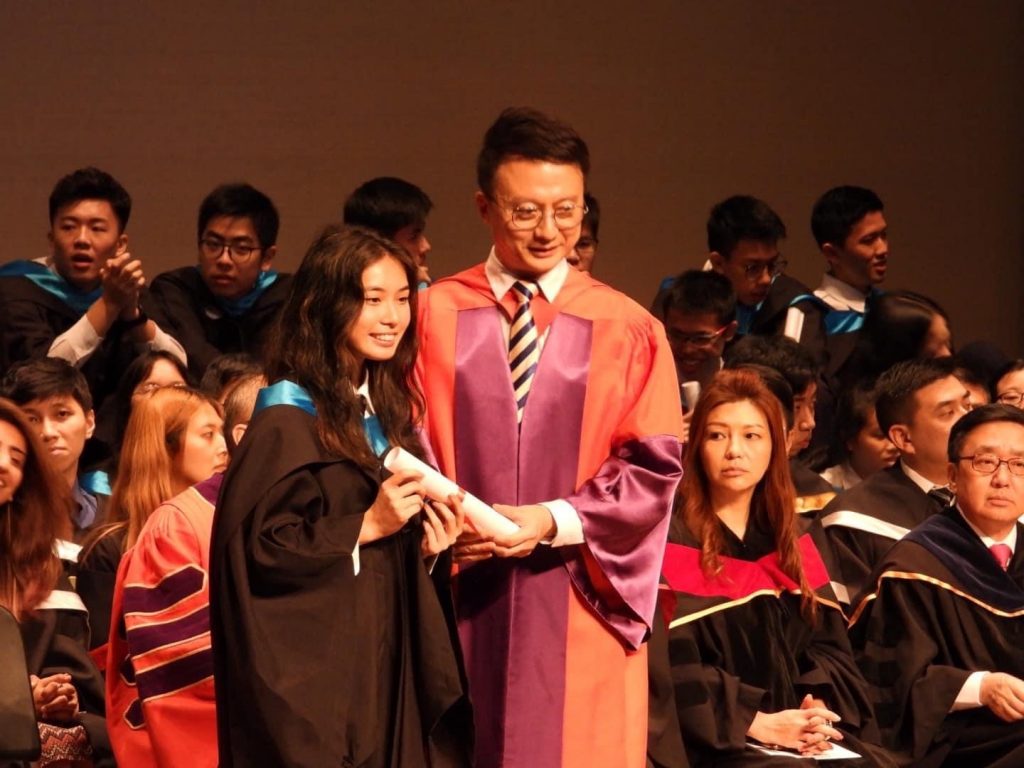 YAU Hui Ching IB Graduation Ceremony @ Po Leung Kuk Choi Kai Yau School